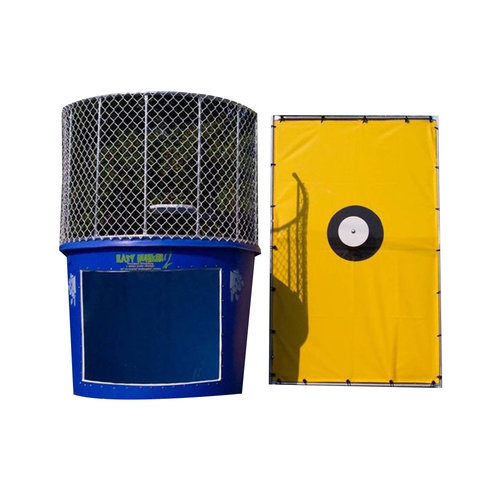 Dunk Tank
Classic carnival game DUNK TANK with see-through window.
Dunk tanks are a carnival original.
Players toss softballs at the dunk tank target and if it's a bullseye, there goes the voluneer splashing into the tank!
Dunk your boss, principal, friends, parents, co-workers or even your kids!
Great fundraising option for schools, churches and other non profit organizations.
Dunk tank holds 500 gallons of water and takes 1 hour to 1 1/2 hours to fill completely. Max participant weight is 250 pounds.
You need a 6' opening if you have a fence.